Key Personnel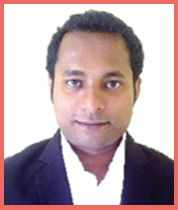 B.Com, FCA
Amit has over 14 years of experience in Statutory and Internal audits, Taxation and Advisory services. Amit was earlier associated with KPMG in Audit and & Assurance, ICICI Prudential Life Insurance Company Ltd., where he worked for both the Internal Audit and Financial Control function and Ernst and Young Pvt. Ltd. in Risk Advisory in Financial Services
Ashwini Shenoy

Chief Operating Officer
B.Com, ACA
Ashwini has over 16 years of experience in functions including treasury, accounting, management reporting, internal controls, risk management and overdue recovery. She has worked with Tata Sons as part of the treasury team, headed the regional finance function during her stint at Ginger Hotels and worked as part of the finance team for remedial measures at Tata Motorfinance.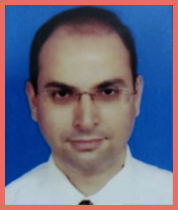 Adil P. Charna
Advisor- Automation and Process Improvement
B.Com, ACA
Adil has an extensive experience of nearly 20 years in Accounting, Auditing and Finance, with a keen interest in technology and automation. After working with M/s. Kalyaniwalla & Mistry (Regd.), Chartered Accountants, he moved to Tata Sons Private Limited in the Accounts and Finance department, handling day to day accounting operations as well as finalisation of accounts and audit. He was one of the key team members for setting up as well as upgradation of Oracle Applications ERP in Tata Sons and also helped streamline and automate various processes and MIS report generation.
Team Members
Vinay Mehta
Senior Manager – Secretarial
B.Com, ACS
Vinay has about 5 years of experience in secretarial due diligence, capital structuring, early stage start up compliances, compliances applicable to corporate entities as per MCA, SEBI related compliances of AIFs, RBI and FEMA compliances.
Sitaram Sawant
Chief Manager – Accounts and Operations
B.Com, ICWA Inter
Sitaram has more than 15 years of experience in Statutory and Internal audits, Accounting & Advisory services, Consultancy and  Taxation. Sitaram was associated with Ginger Hotels for over 7 years, handling treasury , audits, GST and various key activities at the operational level.
Vitesh Sonawale
Accounts Assistant – Accounts and Operations
Bachelor of Accounting and Finance
Vitesh has around 3 and a half years of experience in accounting and has worked with Tally. He is the youngest member of the team and is not only a hard worker but a fast learner as well.